In case we need a new logo...
Joe found this painted on a curb at 11th & Broadway in Oakland: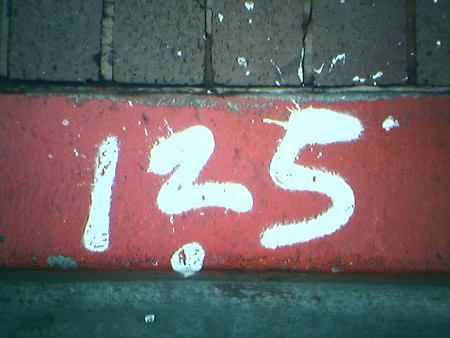 Thanks to everyone who has ordered Mitch Easter's
Dynamico
. It's been huge -- I've been toting big bags full of packages to the post office almost every day since it went on sale! People are loving it so far. The publicity machine is grinding into gear, so I'm hoping there will be lots of reviews & interviews soon.